deep relief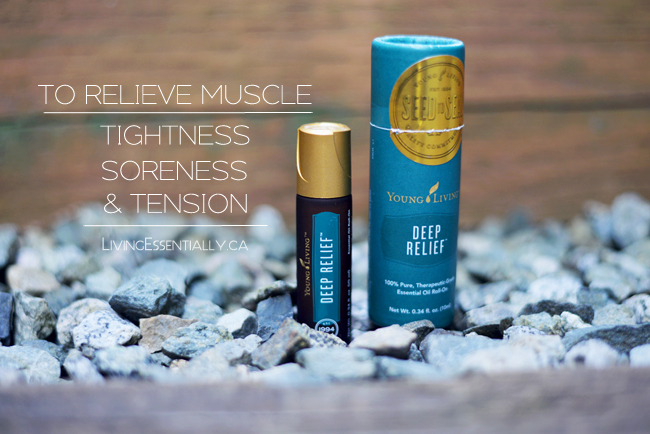 I know it's been very quite over here lately. With summer in a full swing it means our training and racing season is on as well. Even though this season is very hectic for us, I love it. I love watching my kids compete in cycling and triathlons and the same goes for my husband. Living an active and healthy life is a priority for our family and I wouldn't have it any other way.
This year as an extra part of our training regime, we are using Young Living's essential oils. It's amazing that we can naturally speed up the recovery and feel much better after exercising. So many times we have used PanAway oil blend and the results are amazing. My husband did a same long-distance running race as a friend of ours and I gave him a massage in the evening after the race with just a few drops of PanAway mixed with V-6 oil. The next day he wasn't sore at all, and when I met our friend two days later, he was still complaining about his sore legs. So it definitely works.
A friend of mine went to Young Living's Convention in Utah in June and was so kind to bring me this little roll-on called Deep Relief. This little bottle is absolutely amazing! I suffer from tension in my neck and shoulders, it's unfortunately due to my sitting job and also spending a lot of time driving, and this roll-on has been helping me so much! It's so easy to apply and works within a few minutes. Among other oils in this blend, oils like a Peppermint, Wintergreen, Dorado Azul, and Helichrysum give a fast relief thanks to their healing properties.  Some of those oils are also registered and approved by Health Canada as Natural Health Products. So this can't get any better.
I can't say enough great things about the benefits of essential oils. We have been skipping the painkillers for months now and are definitely not looking back. There are so many ways how you can use essential oils and even more DIY projects how transform your wellness to more natural one.
If you are interested in learning more about essential oils and their benefits, don't hesitate to contact me.
Happy Summer!