natural bug spray |DIY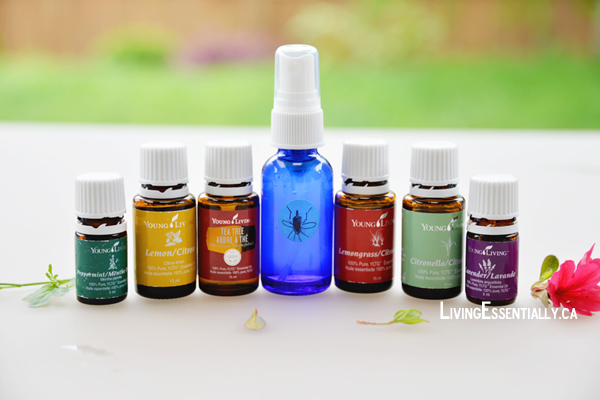 We are in that season again. The days are getting longer, it's warmer outside but it also means the mosquitoes are back as well.
We are an outdoor family and spend a lot of time outside; not just hiking or walking our dog but also exercising. On Wednesday while I was waiting for my son to finish his MTB practice in the woods, there were tons of mosquitoes flying around at the parking lot. A friend of mine offered me her OFF bug spray but I got stung anyway and all the time on our way back, I couldn't smell anything else than the bug spray. So the first thing, when we got home that night, was to look at home for a small glass bottle and a recipe for a natural bug spray.
The next day it was another practice and I was biking in the woods as well. This time I took my new spray to test it out. I was pleasantly surprised, I didn't got stung once and I loved the smell. Not mentioning that there are no chemicals or anything toxic in the spray.
So here is a recipe to our homemade bug spray:
1 oz glass bottle
pinch of salt
water
essential oils: citronella, peppermint, lemongrass, tea tree, lavender, lemon
Put a pinch of salt on the bottom of the bottle, add your essential oils (I did 3-5 drops of each mentioned above), fill with water and you are done. The salt helps the oils to mix better with water. You can use distilled water, I use just filtered tap water, works just fine.
I use Young Living Essential Oils (my personal preference) because I know they are safe to use on skin, they are pure high quality oils.
The cute label on the bottle was made by my little girl. I just love the cute personal touch!