sweet dreams with peace & calming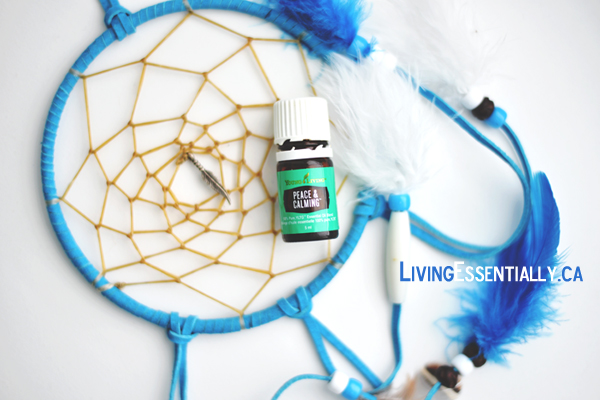 This oil lives up to its name. Every time we diffuse Peace & Calming, it feels like we have been transported to a different world or a dimension. The aroma is so amazing! It brings you into such a peaceful state and calms everyone down right away. I love to wear it on my lava necklace during the day and I also apply it before my yoga practices. And the best? Bedtime! Everyone sleeps like a baby when we diffuse this blend.
Here is what my smart book says about this oil: This blend promotes relaxation and deep sense of peace and emotional well-being, helping to dampen tension and uplift spirits. When massaged on the bottoms of feet, it can be a wonderful prelude to a peaceful night's rest. It may calm overactive and hard-to-manage children. It also reduces depression, anxiety, stress and insomnia.
Ingredients: Tangerine, Orange, Ylang Ylang, Patchouli, Blue Tansy.
Applications:
diffuse, directly inhale, or add 2-4 drops to bath water
apply to wrists, edge of ears, or foot Vita Flex points
dilute 1:15 with vegetable oil for body massage
put 4-8 drops on cotton balls or tissues and put in or on vents
combine with Lavender for insomnia and German chamomile for calming.
Caution: possible sun/skin sensitivity.
If you are interested in trying out essential oils or just want to learn more about their benefits, don't hesitate to contact me.