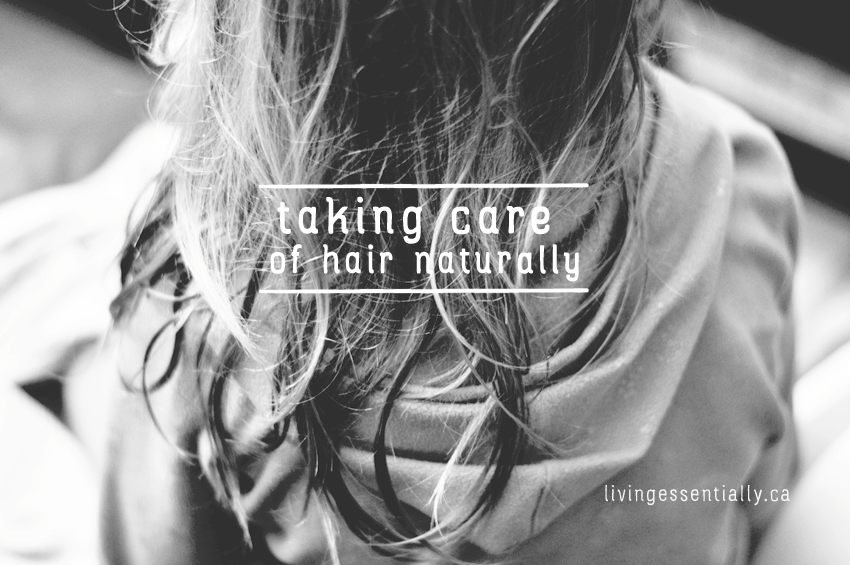 If your home is anything like mine, you have a wide range of needs from your shampoo and conditioner. I have course, dry, curly hair. My oldest daughter has thick hair that tends to get greasy. My youngest has fine, straight, flyaway hair. In the work that I've been doing with essential oils over the last year, I've come to realize that most of our hair issues are caused by the many toxic chemicals and other unnatural ingredients found in hair products.
Why Avoid Commercial Shampoo and Conditioner?
There are many toxic substances used or created as byproducts in the production of commercial shampoo and conditioner. In my opinion the "top 5 ingredients to avoid" are:
Sodium Lauryl Sulfate – This is a detergent and foaming agent that is widely used in shampoos. It is a known skin, eye and respiratory tract irritant. It also strips away the moisture and oils from your hair and skin.
Sodium Laureth Sulfate – This is a close relative of Sodium Lauryl Sulfate. It is frequently contaminated by 1,4 dioxane which is a known carcinogen and is suspected of causing kidney damage. This will not actually be listed on a product's ingredients because it is a byproduct of the ethylation oxide used to make harsh petroleum ingredients more gentle.
Parabens – These are chemical preservatives used in shampoo and other personal care products. Even at low doses, parabens are linked to reproductive damage. They have similar properties to estrogen and are strongly linked to breast cancer.
Fragrance – Artificial fragrance is created by using any number of highly toxic chemicals that can result in serious health conditions including headaches, allergies, damage to the central nervous system, asthma, and cancer, just to name a few.
Polyethylene Glycol – Used to create a creamy texture in personal care products. It is petroleum based and may be contaminated with 1,4 dioxane. The State of California has classified polyethylene glycol as a developmental toxicant that may interfere with human development. Keep it away from your children!
There are other ingredients in personal care products and cleaning products that you should avoid. For more information, check out the David Suzuki Foundation website.
What is the Alternative to Commercial Shampoo and Conditioner?
Loaded with (and somewhat overwhelmed by) all of this information, I set out to detoxify our shampoo and conditioner collection. I have tried a few recipes and currently have a couple of favourites that I will share with you below. My experimenting led me to find my "top 5 favourite essential oils for hair care":
How do you use these oils in your hair? There are a few ways. I usually rub 2-3 drops of rosemary and lavender oils in my hands and then run my hands through my wet hair after a shower. It smells great all day and my scalp loves it. You could also put a few drops of the oils that you want to use into a spray bottle, fill with water, and then spray onto your hair. I prefer to put the oils in my hair while it's wet, but you could do this when it's dry as well. It doesn't really matter.
Young Living has two formulations of shampoo and conditioner that I have tried and highly recommend:
If you are more adventurous, you could try my recipes below. Remember, you can always change the type of essential oils you add to the rest of the ingredients to suit your needs. More importantly, remember to only use pure therapeutic grade essential oils. Not only are they better for you, your bottles of oils will last you longer.
Wishing you clean, shiney, detoxified hair!
~Sue
Shampoo
2/3 c. Dr. Bronner's Liquid Castille Soap, unscented
½ c distilled water
4 tsp. baking soda
2 tsp. fractionated coconut oil
½ c. glycerin
20 drops lavender
20 drops peppermint
Place all ingredients in a 500 ml glass or plastic bottle with a top. Shake gently. If you shake too vigorously the castille soap will become very sudsy. Note: this shampoo is more watery than the commercial shampoos that you are used to. I drop a bit of it from the bottle onto my wet hair and massage it in. I have been very happy with the results!
Conditioner
2 tbsp apple cider vinegar
5 drops basil
5 drops rosemary
5 drops lavender
Distilled water
Place the apple cider vinegar and essential oils in a 250 ml spray bottle (if you use a larger bottle, adjust the ingredients accordingly) and fill to the top with distilled water. Spray onto clean, wet hair and comb through. Again, this is not a traditional commercial conditioner, but it is nonetheless a great hair conditioner and detangler.