dragon time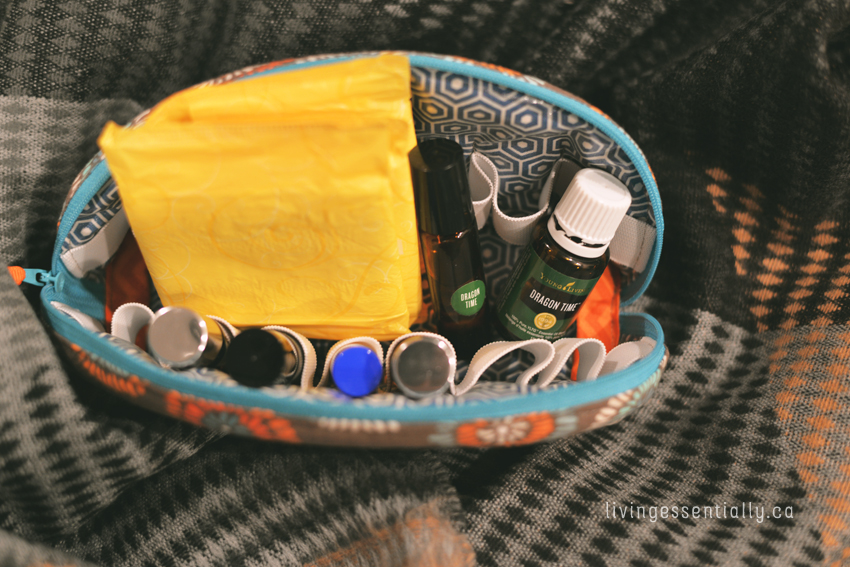 I'm pretty sure that a lot of you, women, can totally relate to when it comes to our "favourite" time of the month how crazy we can get…
I love chocolate and once I get to a week or less before my PMS, you can bet that there won't be any chocolate left in my sight. I have never had a regular cycle and usually the first two days are accompanied by cramps in my lower abdomen and lower back. I used to take Advil for the pain otherwise I wouldn't be able to get through the first two days.
But since I've switched to essential oils, I knew that I want some natural support in this area as well. Last month I've finally got my hands on Dragon Time. The first time I smelled it, I have to confess that I wasn't impressed at all. The thing is, I don't like the smell of  black licorice and the scent reminded me of it a lot. BUT, I was left with a choice – I will take the Advil for the pain (which I hated to do) or I will get over the smell and use the oil. Of course I went the natural way. And to my surprise, the smell of this oil hasn't bothered me at all while I put it on myself.
Yesterday the first day came again and I went and applied the Dragon time right away. I was so surprised that the pain was gone within 10-15 minutes. I applied the oil before going to bed once again and for the first time in months, I wasn't awaken by a pms pain at night. I slept through the whole night absolutely pain free. I made a little roll on to take to work with me and I applied the mix one more time during the day on my lower abdomen and lower back. I was really happy to get through the day without the cramps.
My roll on: 10 or so drops of Dragon Time in a 10ml amber roll-on glass bottle and topped with carrier oil (I use V6 from Young Living). The 15ml bottle of Dragon Time blend will last for many months to come since I used only 10 drops for my roll-on mix.
Here is a little info about Dragon Time from the Essential Oils Desk Reference Book:
this blend relieves PMS symptoms and menstrual discomforts, including cramping and irregular periods. It helps balance emotions, alleviating mood swings and headaches caused by hormonal imbalance.
Ingredients: fennel, clary sage, marjoram, lavender, yarrow, jasmine
From now on, I will carry this little gem in my purse to have it on hand when needed. And let's be honest, the name of this oil is just so spot on!
So the next time, ladies, when you feel like you are about to change into three-headed dragon, just grab this bottle and roll it on.
~ Gabi