homemade air refresheners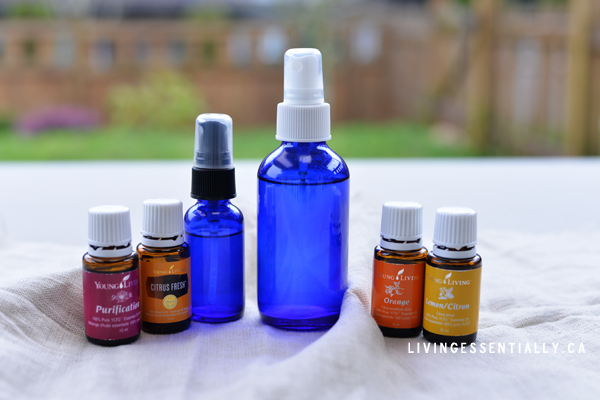 Air fresheners have become a staple in so many households, marketed with the promise of creating a clean, healthy, and sweet-smelling indoor atmosphere. But many of these products contain phthalates – hazardous chemicals known to cause hormonal abnormalities, birth defects, and reproductive problems.
 Phthalates: Health Hazards in Many Forms
Phthalates are used in many common consumer products—to soften plastics in children's toys, as sealants and adhesives in nail polish, and in perfumes and air fresheners. When people use air fresheners, the phthalates are released into the air where they may be inhaled or may land on the skin and be absorbed. Once these chemicals enter the bloodstream, they can alter hormone levels and cause other health problems.Phthalates are known to interfere with production of the male hormone, testosterone, and have been associated with reproductive abnormalities. Numerous animal studies have linked prenatal exposure to certain phthalates with decreases in testosterone, malformations of the genitalia, and reduced sperm production. The State of California notes that five types of phthalates—including one that we found in air freshener products—are "known to cause birth defects or reproductive harm." Phthalate exposure in indoor environments has also been associated with allergic symptoms and asthma.
Read this article if you have a spare minute, it is one of hundreds posts about this issue and sadly people have no idea how dangerous are those "nice smelling" sprays they buy at your grocery store.
So are you sure you still want to buy those in the stores?
I am definitely sure that I won't be buying any of those. Ever. There is much easier and cheaper solution to make your home smell amazing. Homemade air refreshener. You will choose exactly what aroma you want/like and you can change it anytime.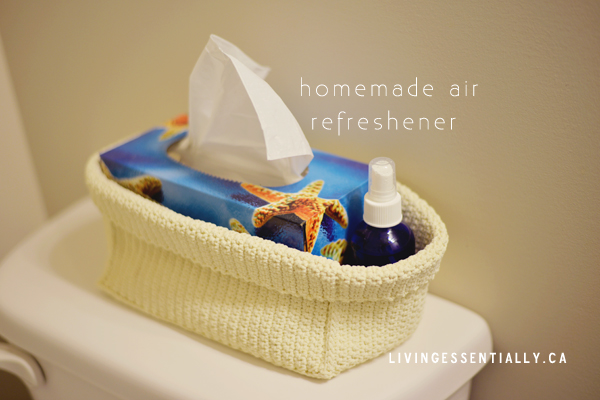 What you need to make your own spray :
glass spray bottle (amber or any other colour you can get)
3-4 drops of pure essential oil (because you want to breath the best you can) – my favourite is Purification, Thieves or Citrus Fresh, Lavender
pinch of salt
water
On the bottom of the bottle put a pinch of salt and mix with a few drops of your choice of essential oil (I personally use Young Living essential oils because of their quality which is quaranteed by the Seed to Seal process). It's totally up to your taste (well, smell buds) what you put into your mix. Then just fill the bottle up with water and that's it.
If you have any questions, ideas for new homemade things or would like to know more about Young Living essential oils, you can contact me through comments or the Contact tab on the top of the page.