my first step | homemade soaps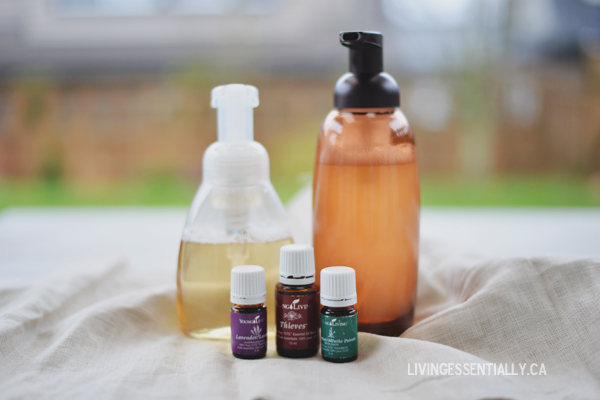 In the next few weeks I will share with you the little steps I've made in my process of changing to a less / toxin-free household.
The very first step I've made on changing our home to more toxin-free was changing our soaps. Our skin is the biggest organ and a lot of people are not aware of  it. It is not only what we put into ourselves (what we eat) but also what we put on ourselves, that's what can change our health and wellness. We wash our hands so many times during the day and changing the soap can actually make a big difference. And it is such a simple thing to do!
I was born with a very dry skin, the top layer of my skin isn't able to hold onto moisture. This skin issue has a medical name but I don't remember it.  As a kid my mom took me to dermatologists and they recommended so many different creams, lotions etc but every time I got out of shower or was just washing my hands a lot of times, the skin was always dry and cracked. In the past couple of years the knuckles of my hands cracked and were bleeding a little during the cold months of the year. I was worried every fall that I will go through this for the fall/winter season once again.
I switched all our store bought soaps in every bathroom and at the kitchen sink to the homemade ones in the first week of November, so we have been using them now for more than 3 months. Guess what? My hands are not terribly dry and no cracks! Not a single tear on my skin, no bleeding.  Nothing. Zero! And my hands smell absolutely amazing after each washing!!
Funny little story: I gave my homemade soap to a few friends for Christmas. They came over in January and after the kids (boys age 10&11) went to the bathroom to wash their hands I could hear them saying how much they love the smell of it and that they use the same one at home (of course, they do!). The same boys came the next day for my son's B-day party and after the cake all kids ran into bathroom to wash their hands and the boys were telling to the other ones that they should use this soap because it smells amazing. It made me chuckle a little bit but also very happy that even boys (and in this age) can appreciate the stuff they are putting on themselves.
So how do I made my soaps? It's very easy. You need:
foam soap bottle ( I use 8.4 oz | 1 cup | 250ml bottles)
castille soap (scented or unscented)
essential oil of your choice
carrier oil (sweet almond, jojoba, grapeseed
water (distilled  or boiled is the best but I've used tap water as well)

Directions:
fill the bottle up with water about 1 inch from the top
add  2 tbs to 2 oz (1/4 cup ) of castille soap
add 1/2 teaspoon of liquid carrier oil
3-4 drops of your favorite essential oil
Once you mix everything together, just put the pump head on the bottle and you are ready to go.
Foam soap bottle: on the first photo you can see two different kinds of bottles – one is clear plastic and the other one is amber glass. I use the plastic ones in our bathrooms as there is no direct light exposure and the glass one is sitting on the kitchen desk near our sink. You can get them online, at your local health/soap making store or on amazon.
Castille soap: the first time I bought Natural Pure Castille soap at our local soap making store. The next time I used Dr. Bronner's Magic Soaps (I used Lavender but also Unscented Baby-Mild), it's totally up to you what you prefer. If you want a specific scent and you want to save your essential oils, you can go with lavender or peppermint castille.
Essential oils: this is my favourite part! You can make your soap smell whatever aroma you want! I use Young Living essential oils, just my personal preference because I trust this brand I am guaranteed their quality. But it's totally up to you what oils you will choose. I LOVE love thieves in our soap. In one bottle I mixed the lavender castille with thieves and one drop of peppermint. In my second bottle I used the natural pure castille and added lavender and thieves oils. It is totally up to you. Please note: if you use a citrus essential oil, do NOT use plastic bottles. Citrus oils, in particular, have a chemical com-position that is known to interfere with the chemistry of plastics. The best option is amber glass.
As you can see, changing soap can be very easy and non-expensive solution. You will enjoy the feel of your hands after each washing and your hands will thank you for that.
If you have any questions, please don't hesitate to contact me. And if you feel like saying hello, please do. I'm always happy to hear from you.