my green fix
We are definitely an outdoor people. Who wouldn't be in our corner of the world?!
Our forests are magical. Just look! No matter if it's January or July, the forest is always green. And when the light shines through the trees, it just takes your breath away.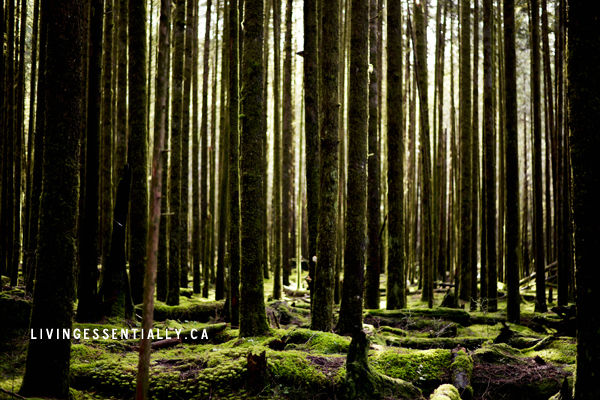 When I need a "break" from the everyday rush, I just go to the forest. The smell of the forest, and all the breathtaking greenery around totally clear my mind and recharge me with a new energy. Totally works every.single.time. It's my happy place.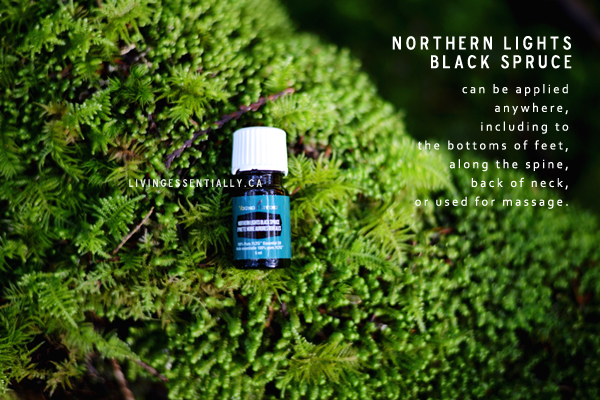 No wonder that Northern Lights Black Spruce is one of my favourite oils. It's like bringing the rainforest inside into our home.
Northern Lights Black Spruce (grown in BC) : diffuse this rich, woodsy, and invigorating scent during meditation to create a fresh aromatic atmosphere. Add it to skin care products or apply topically to help improve the appearance of dry skin or to help maintain the appearance of healthy-looking skin.
Northern Lights Black Spruce can also be applied anywhere, including to the bottoms of feet, along the spine, back of neck, or used for massage. This oil includes the naturally occurring constituents alpha-pinene, camphene, and beta-pinene and is an important ingredient in many products, including Valor II™, Peace & Calming II™, Light the Fire™, and Shutran™ essential oil blends.