two in one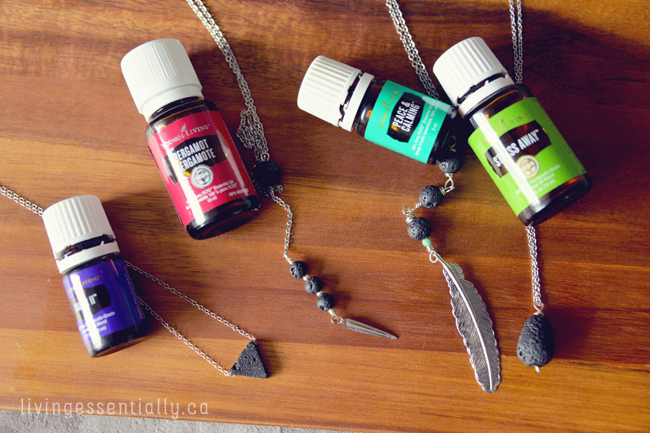 One of my favourite ways how to use essential oils every day is to wear them on on my jewelry. It is a great way of combining two things – the benefits of using essential oils and a fashion. Last year I wrote a post about Sara's jewelry line from At Heart Essentials. To this date it is still my favourite shop for shopping locally. The feather necklace below was a Christmas gift from my son which was also made by Sara. I absolutely love the minimalist style and get compliments every time I wear it.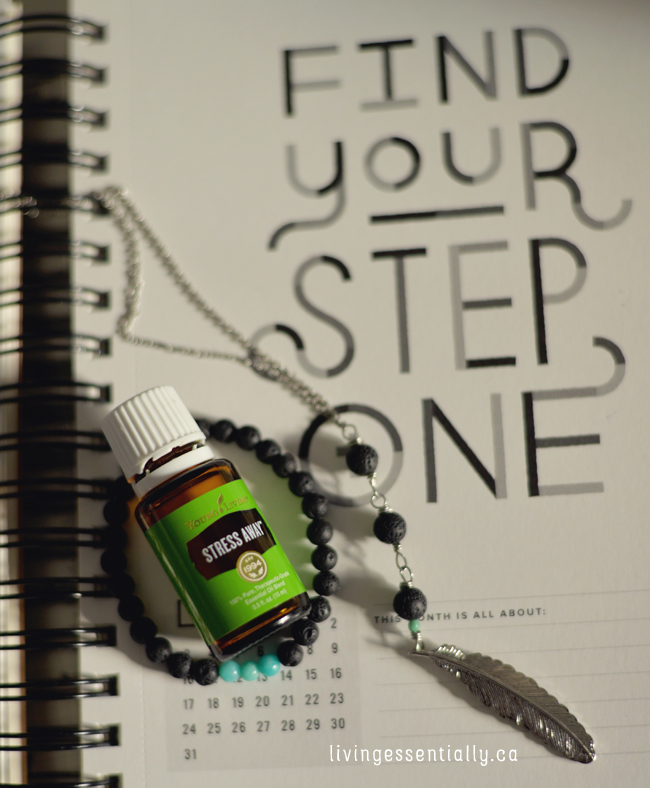 If you have been wondering why I love lava jewelry so much, it is because lava can be used for aromatherapy and has also healing properties. It's believed to provide strength (physical and mental) when facing difficult situations. I've found a great post which explains lava's qualities (I've copied it for you below as well) here.
Emotional – Since lava is known for its grounding qualities, it's wonderful for calming the emotions. In fact, the quality of fire springs from the ground, so in terms of healing gems, this lends itself to a calming- but intense- energy. Because it comes from raw energy, it's considered to be a stone of rebirth and shedding unneeded layers of emotional attachment.
Spiritual – Lava stones are fantastic for stabilizing and grounding the root chakra. This is because of the strong connection to the earth and its creation within the center of Earth. In folk remedies, it was also given to soldiers to help them remain calm during battle.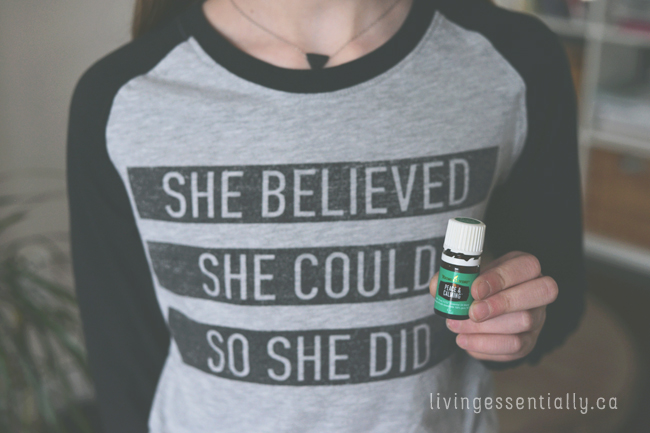 Another favourite shop of mine for lava jewelry is Lava Essentials from where I got this beautiful Triangle necklace my little girl is wearing on the photo above.
I also wear lava bracelet which was made by my yoga teacher. I own several bracelets and love to stack them and mix different textures like lava, Rudraksha seeds and wood.  Being a yoga teacher myself, I do believe in the special properties these bracelets bring and enjoy the aroma during my practice.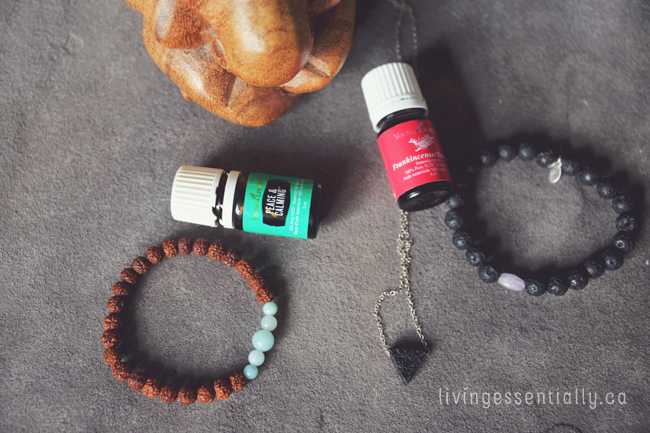 So how I combine essential oils and the jewelry? I just simply rub the oil onto the lava, let it sit for a few minutes and then put the necklace on. During the day I smell the lava stone and get the benefits of aromatherapy right away. When I need to energize, I love to wear bergamot or something citrus-y. For a yoga practice I usually wear frankincense, peace & calming or cedarwood. Because the lava stone is touching my skin directly, I use only therapeutic oils from Young Living.
If you have any question about this topic or just in general about essential oils, please don't hesitate to contact me through comments or contact button.
~ Gabi