getting rid of stains naturally. once again.
And here we go again… My little girl's jacket got stained after a weekend of bike racing once again. This time she got chain grease on her sleeve while pulling her bike off of the bike rack.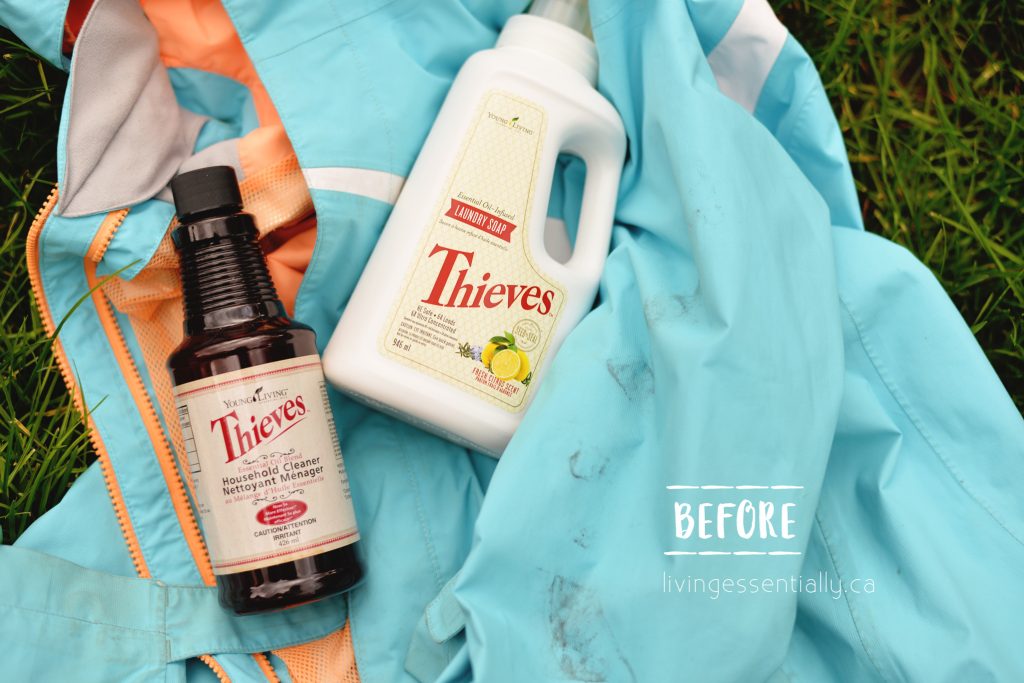 Before I knew about Thieves Household Cleaner and Thieves laundry soap, I would just give up on stains like these. But now when my daughter showed me the stains with sad eyes and a question if I will be able to get it off, I knew that it can be done. And it can be done without any chemical cleaners.
Thieves Household Cleaner is my go-to all the time.  Thieves Household Cleaner is an allpurpose, concentrated cleaner formulated with 100 percent plant- and mineral-based ingredients. Thieves Household Cleaner is biodegradable and complies with EPA standards. Safe to the planet, safe for our health. I truly believe that this cleaner should be a staple in every single household. All you need is one plant based cleaner, no need for many different bottles for cleaning the whole house.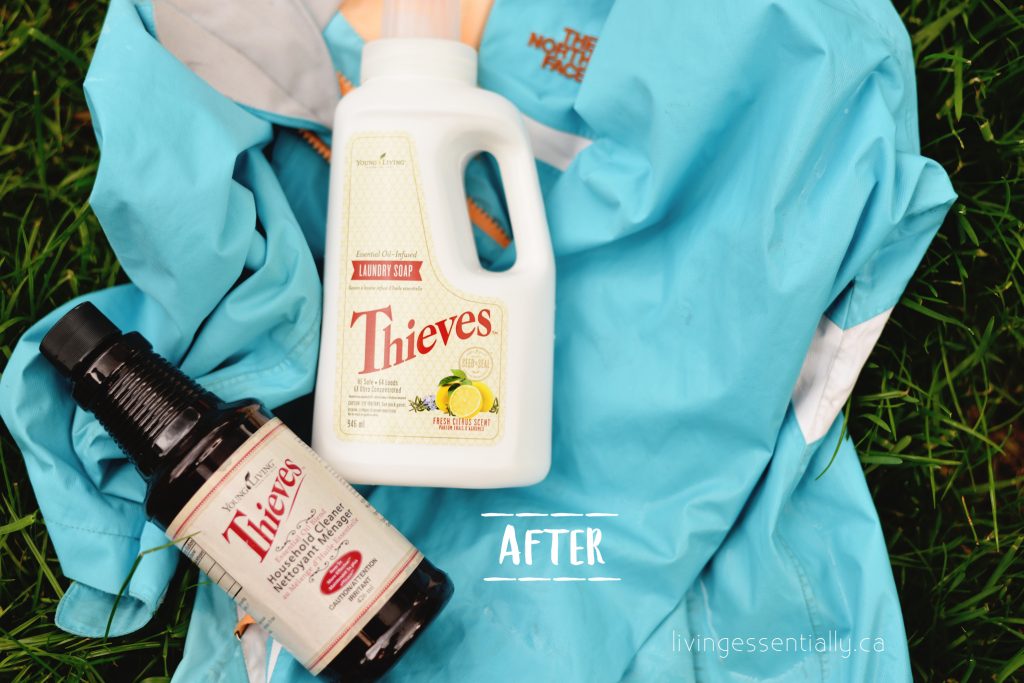 I put just a few drops of the cleaner on the sleeve, let it sit for a few seconds and just rubbed it in my hands a little bit. The photo shows that the stains were gone just after this treatment. Then I put it into washer and used the laundry soap.
My little girl's jacket is clean once again. One happy little athlete and one happy mama over here.
If you want to give these natural products a try, please don't hesitate to contact me through email or the comments here.