healing naturally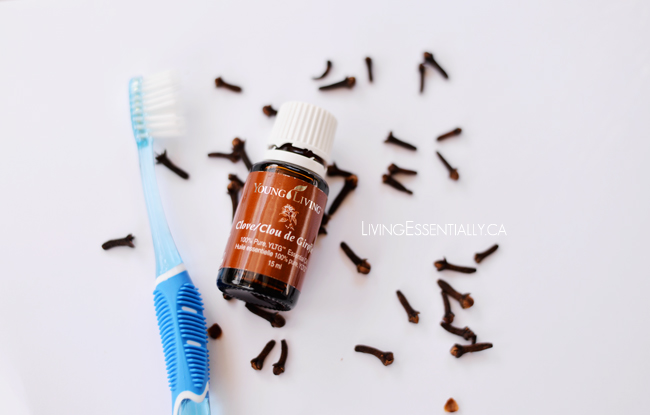 Two days ago I went through gum grafting surgery. Nothing fun, let me tell you. My gums have started receding after wearing braces a few years ago and unfortunately it got to the point when something had to be fixed. I was very nervous and didn't know what to expect from this whole procedure.  The only thing I knew beforehand was that I wanted to avoid as many pills as possible after the surgery and go through my recovery more naturally. My dentist gave me some painkillers before she even started the surgery to ease up the recovery process, which definitely helped, but I still wanted to go off the painkillers as soon as possible. I took Advil 6 hours after the surgery and then decided to skip the dose and use Clove essential oil instead. I wasn't sure if it would help or not but I did some research on Clove and it looked like a perfect oil for what I needed so I went for it. I use Young Living essential oils, it's just my personal preference because I trust this brand for many reasons.
Here are some facts about Clove – healers in China and India have used clove buds since ancient times as part of their treatments.  Eugenol, clove's principal constituent, was used in the dental industry for years to numb gums.
Clove has been used for numbing all types of pain, infections, toothache and many more. Inflammation is an important part of the body's natural defense system, promoting healing after exposure to toxins or following an injury. Typical signs of inflammation include swelling, redness and pain at the affected site. Clove is one of the essential oils which is renowned for its anti-inflammatory properties and it many cases, you will find out it's not necessary to take drugs, since these oils are capable of providing effective relief from inflammation – without the addition of toxic chemicals. (as per Essential Oils – Natural Remedies by Althea Press).
As everything is still "fresh" and I didn't want to touch any of the many stitches, I have in my mouth, I prepared a simple "mouth wash". I put filtered water into a small glass, added about 3 drops of clove essential oil and diluted it with a few drops of V-6 and just rinsed my mouth for 30 seconds or so. To my surprise the pain in my gums was gone within few minutes and there is a very minimum of swelling. So this method really works for me and I'm very happy that I can get a pain relief without using pain killers. I use this method about two times a day.
Please note that this post is just about my own experience. I'm not a doctor, neither I recommend how to treat diseases. This post is simply about sharing what works for me and I recommend to do your own research before you start experimenting with essential oils. If you have question, please don't hesitate to contact me, I would be more than happy to answer it or direct you to a proper source.